FAQs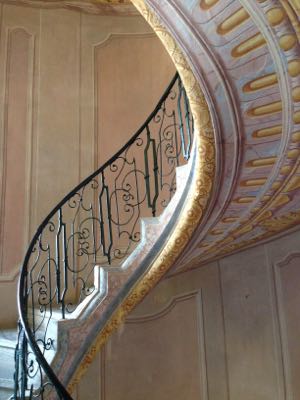 This looks like a fantastic book! Are there daily emails being sent out as part of this website?
No. This site is for all readers of the 365-day book A Year to Clear: A Daily Guide to Creating Spaciousness In Your Home and Heart. It is self-guided. Each of its 52 pages correspond with the 52 weeks in the book. It is designed specifically so that you can connect with others who are on the same week as you are: to share triumphs and challenges; post questions and comments; give and receive encouragement and support… and clear more invisible stress and stuff than you even knew you had!
What is the difference between the book, A Year to Clear, and the 365-day online course on DailyOM with a similar name? Are they the same?
While both resources take you on a 365-day journey of clearing and self-discovery, that appear, at first glance, to be two versions of the same thing, they are quite different. The online course, "A Year to Clear What's Holding You Back!", eases you into the "slow drip" clearing experience by delivering core teachings, audios, and videos in your email inbox every day. The book, with double the content (reflections, personal stories, practices, journal prompts, and inspirational wisdom), expands and deepens the work.
To join this site do you have to have a Facebook account?
You do not have to join Facebook or "like" anything to use this site. It is a self-selecting community, free to anyone who is taking the yearlong journey, and is a home unto itself – separate from any social media or closed group on social media.
How safe and private is this site? I do not want to be publicly identified with excess possessions.
Everyone who joins is asked to respect the ground rules, which you can read HERE in the Terms of Use. The very bottom of the page, specifically where it says "Our Commitment to You," will address your concerns.
Also, you can do what a lot of folks on the site are doing: use a nickname or non-identifying user name if they don't want their real name to appear.
The system won't let me register. (e.g., I'm getting a failure notice; it's not accepting my email address; it's rejecting my user name)
If your attempts to register are failing, contact us. It happens rarely but it can happen. We'll have to register for you. We'll need the User name you'd like to use, confirm the email address you'd like to use, and give us a password you'd like to use.  Once we have the information, we'll send you the login link and you'll be good to go.
About my profile – I have tried uploading several photos from my iPhone and they all appear on my profile rotated 90 degrees! Is there some way I can resolve this?
You've actually run into one of the weird "quirks" of the iPhone in that, depending on your iOS, the images download from the phone rotated 90 degrees. In order to correct this, you can first download the image from the phone to your computer (either by connecting your phone directly to the PC or by emailing the image to yourself from your phone). Once it is on your computer, you can then rotate the image by opening it in a photo program (Microsoft and Apple both have image programs built in). From there, you can save it and then upload it to your profile at ayeartoclear.com and you should be good to go.